The Knee Deep Kid's Corner 2013
This page is set aside for club members' children to showcase pictures of their catch. If you have a picture or drawing that you would like to add to this page e-mail them to Webguy as an attachment if you can or he will advise on how it can be done.

---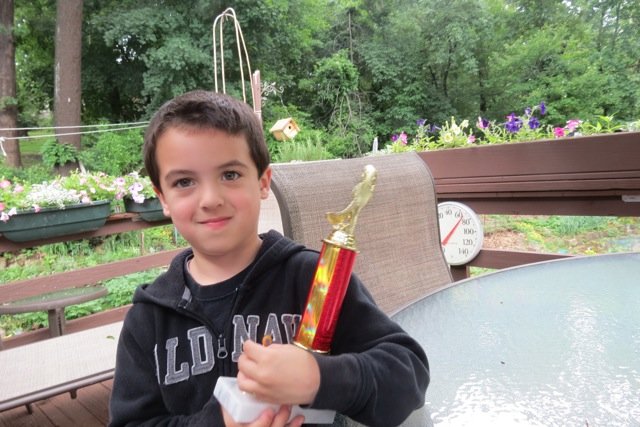 Gavin James Gardner age 6 so proud of his Junior Derby trophy.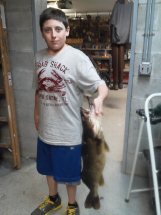 Marc Vandenbroek with 6lb walleye 5/31/13.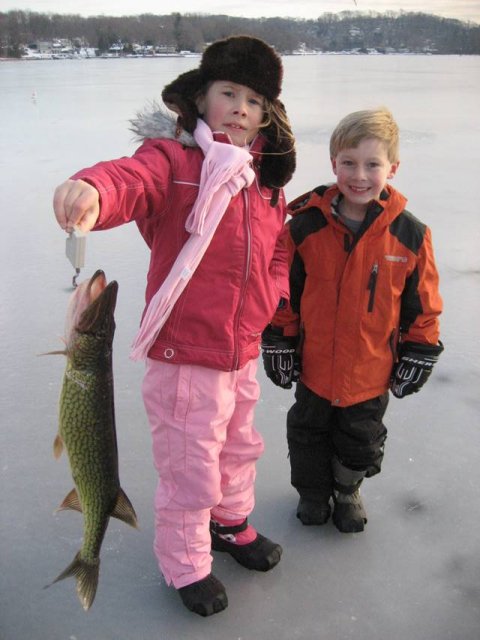 Nicole Maly caught this nice 3-1/2 lb pickerel with Michael (and dad).
CLICK HERE FOR MORE KID'S CORNER