The Knee Deep Kid's Corner 2015
This page is set aside for club members' children to showcase pictures of their catch. If you have a picture or drawing that you would like to add to this page e-mail them to Webguy as an attachment.

---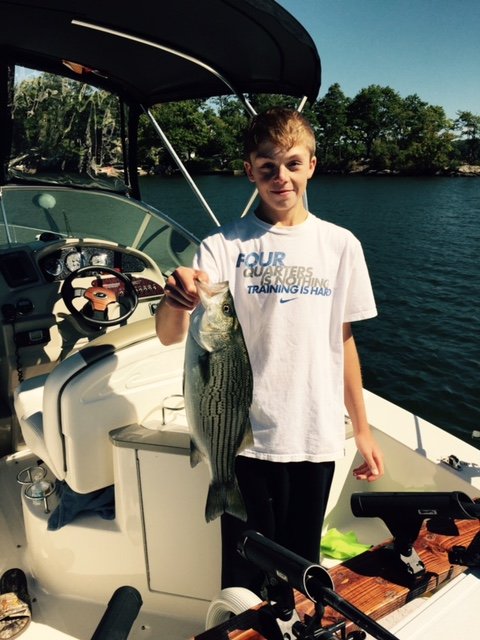 Derek Henches with another stripers 9/20/15.

Derek Henches with a couple stripers 9/13/15.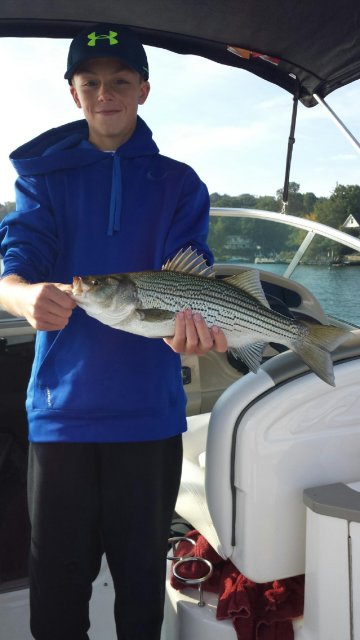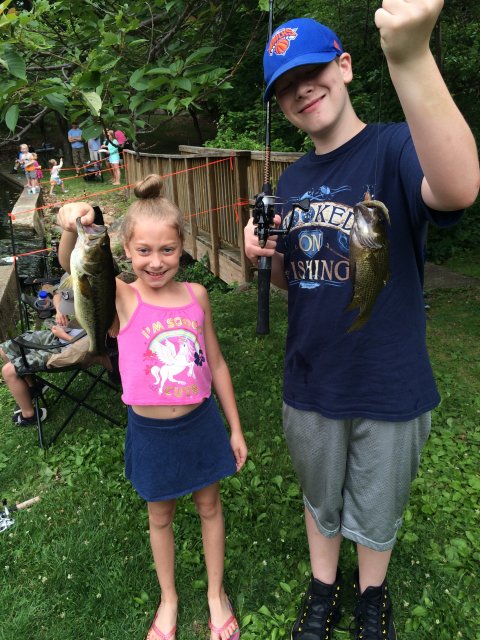 Jenna with a bass and Chris with a rock bass at the KDC Junior Derby 6/13/15.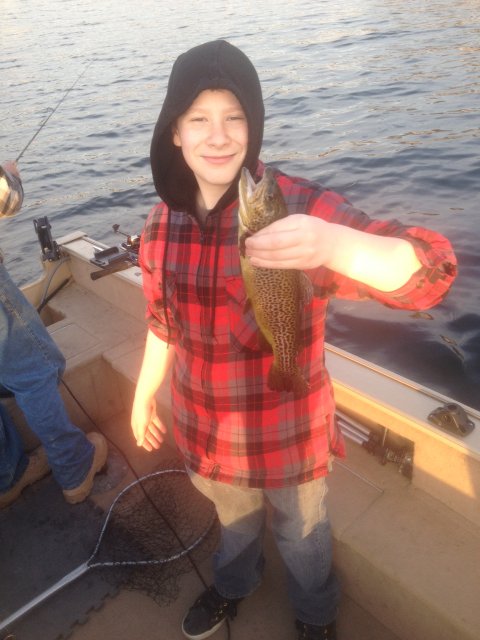 Christian Curiotto caught this trout 1pound 12 ounces on My Rowe Boat III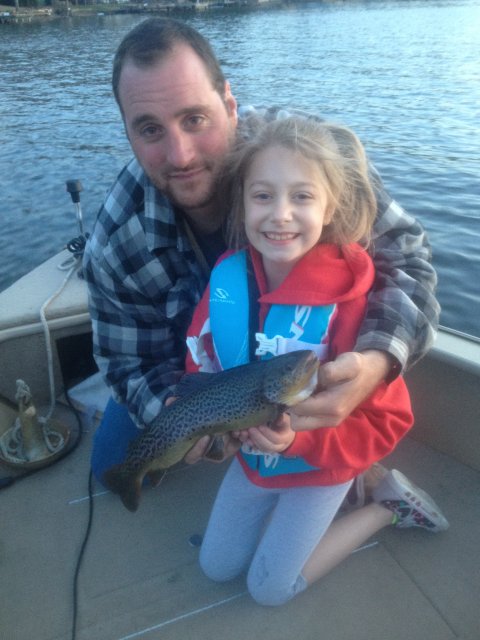 Jenna Curiotto caught this trout 1pound 12 ounces on My Rowe Boat III
CLICK HERE FOR MORE KID'S CORNER