Flood of August 2000
I have confirmed with the state police that Lake Hopatcong is open with no restrictions due to the flooding, the water levels are back to normal. Here are some photos taken over the 8/12-13 weekend.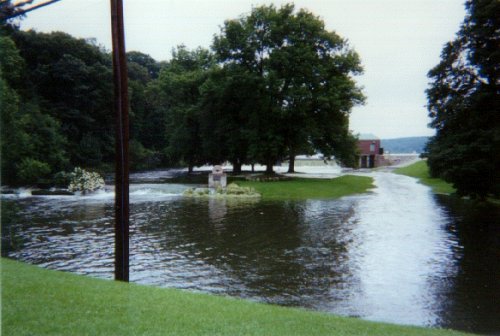 Hopatcong State Park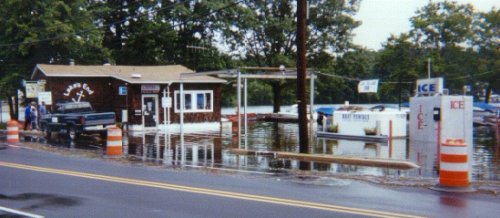 Lake's End Marina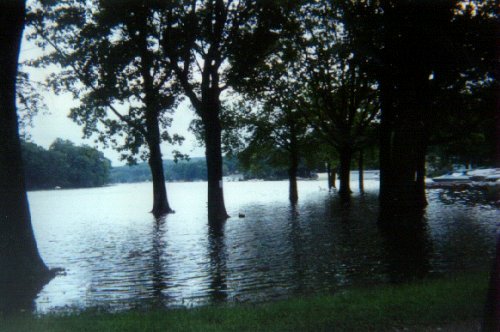 Fishing area next to Lake's End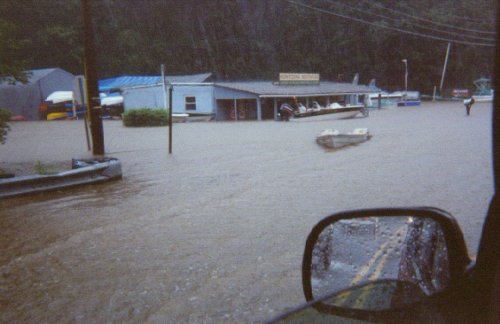 Hopatcong Boathouse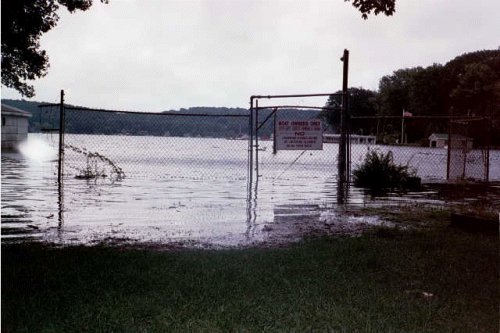 Private boat launch and dock area on west shore.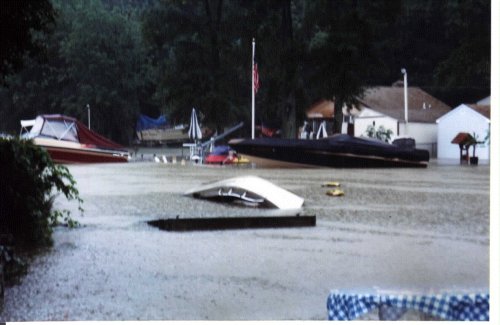 The high water flooded communities and washed away boats.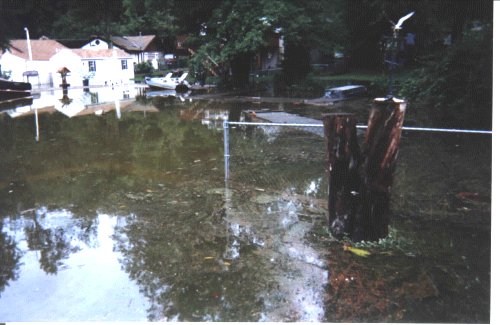 Entire yards went underwater.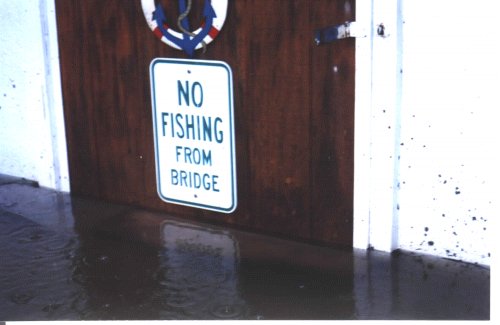 Has anyone seen the bridge....