KDC Lake Hopatcong Pickerel Contest
held September 25, 2005
There were 30 entries in the contest
1st Place - $240.00 2lb.10oz. - Dan Lehr Jr.
2nd Place - $144.00 2lb.4oz. - Bill Haase
3rd Place - $96.00 1lb.15oz. - Kevin Scanlon
The 4th thru 6th place winners receive $20 Gift Certificates
Dow's Boat Rental
4th Place - Donald Dunne
5th Place - Paul Avenius
6th Place - Nick Worrall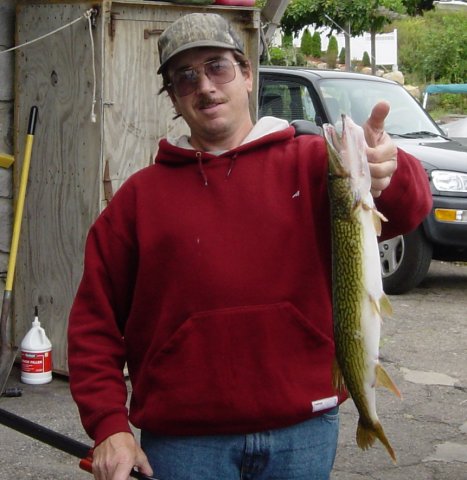 Bill Haase with his second place fish.
Thanks to all that entered and
Congratulations to the winners!