2010 Knee Deep Club's Annual Junior Derby
and Chuck Frith Memorial Handicapped Outing 6/12/10
Knee Deep Club's Annual Junior Derby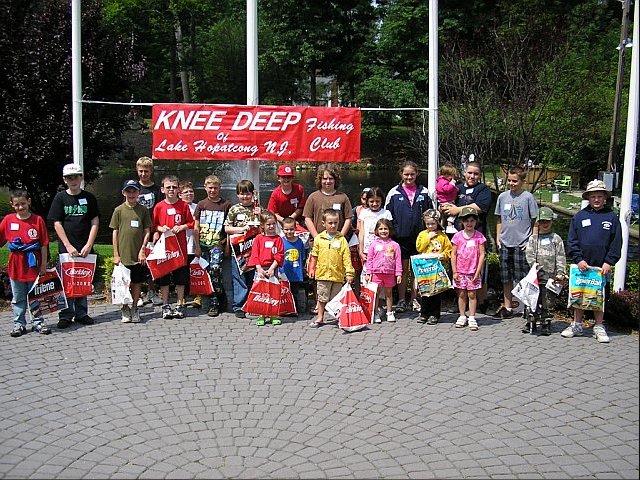 Click here to view slide show for both events.
Chuck Frith Memorial Handicapped Outing
In 2000 the club memorialized this event in the name of Chuck Frith who helped make it a regular outing by arranging for donations that help cover the expenses of the function. Although Chuck is no longer with us the event will go on in his memory and the memorial can be seen at the Mount Arlington Pond.