1999 KDC TROUT CONTEST RESULTS
Lightning strikes twice!
For the second year in a row Lou Tarascio has won our trout contest.
With 93 anglers participating and over 300 trout caught
the final contest results are as follow:
FIRST PLACE - $558.00 went to Lou Tarascio
weighing in his 4lb.1oz. brown trout pictured here.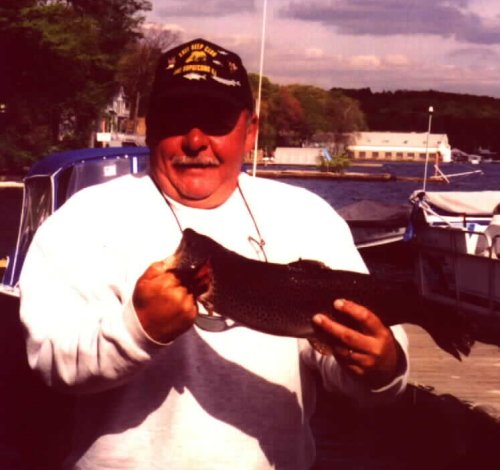 SECOND PLACE - $335.00 went to Tom Unger
for a 2lb.1oz. rainbow trout
THIRD PLACE - $223.00 went to Frank Schweiger
with a 2lb.1oz. brown trout.
CONGRATULATIONS TO ALL OUR WINNERS!