The Knee Deep Kid's Corner 2009
This page is set aside for club members' children to showcase pictures of their catch. If you have a picture or drawing that you would like to add to this page e-mail them to Webguy as an attachment if you can or he will advise on how it can be done.

---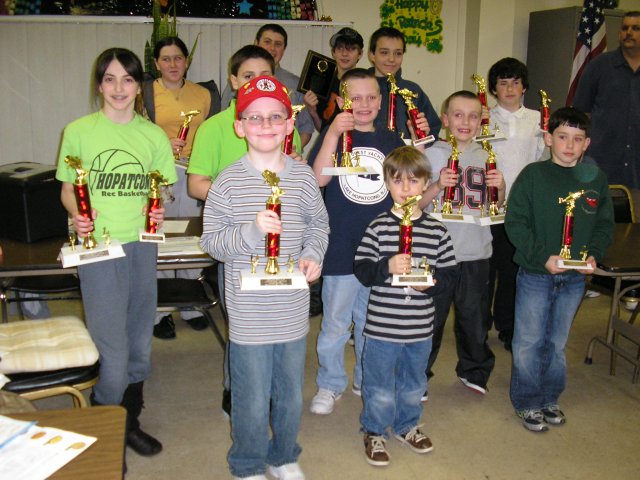 KDC 2009 JUNIOR YEARLONG CONTEST WINNERS
Ivan Stiscia with his catch from 10/4/09: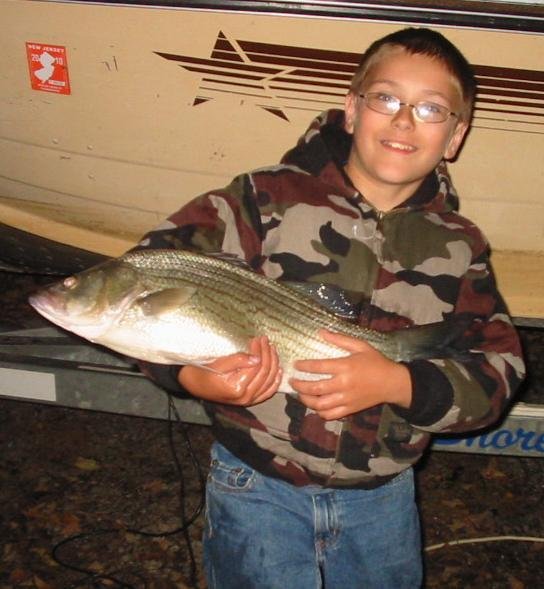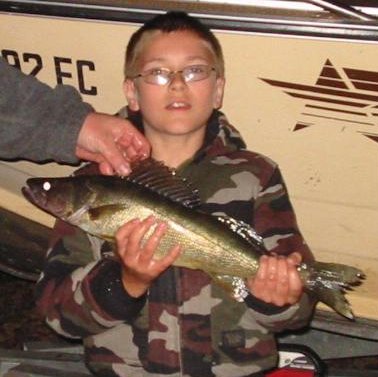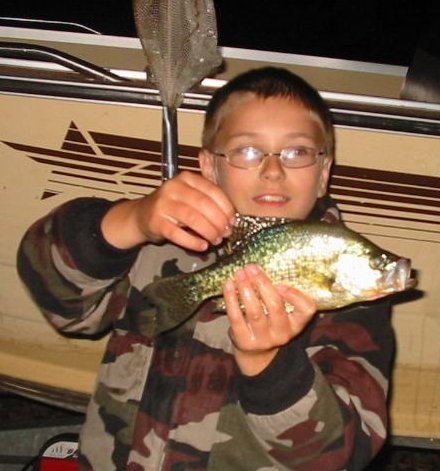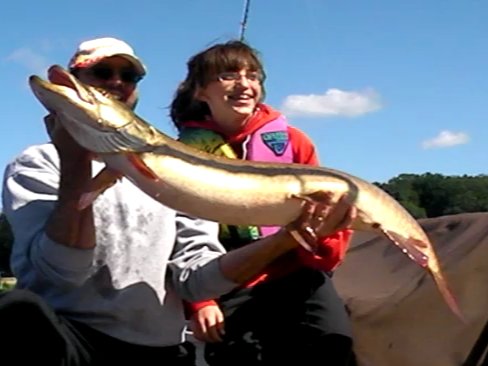 Marie's 45" muskie 9/1/09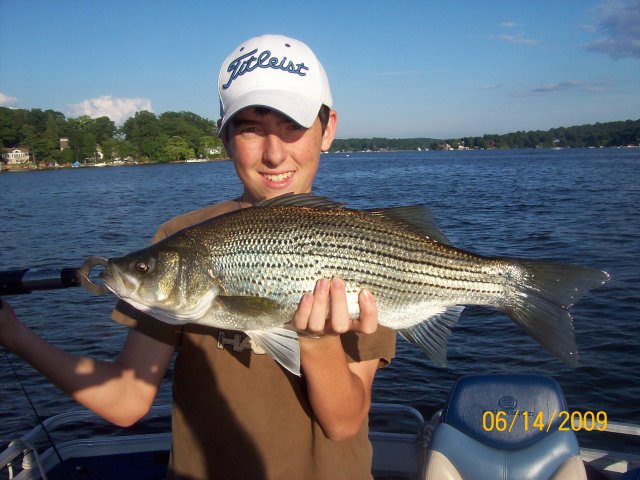 Mike Pellegrino's 5lb 2oz Striper.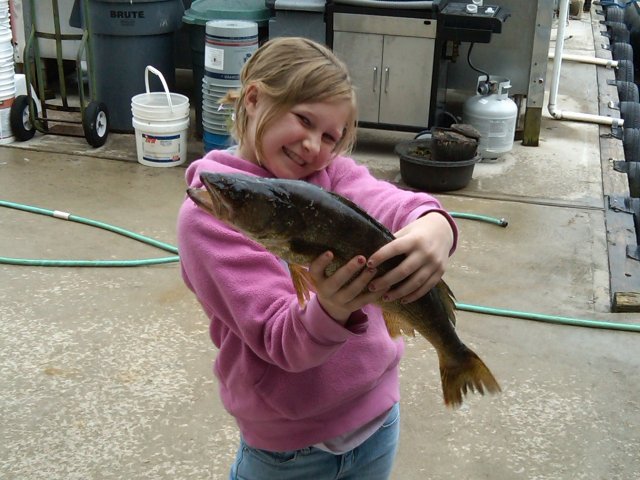 Nicole Stelmack's Walleye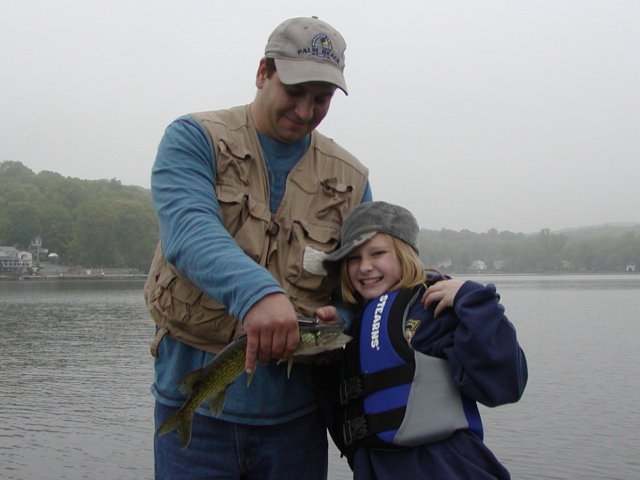 Nicole Stelmack's Pickerel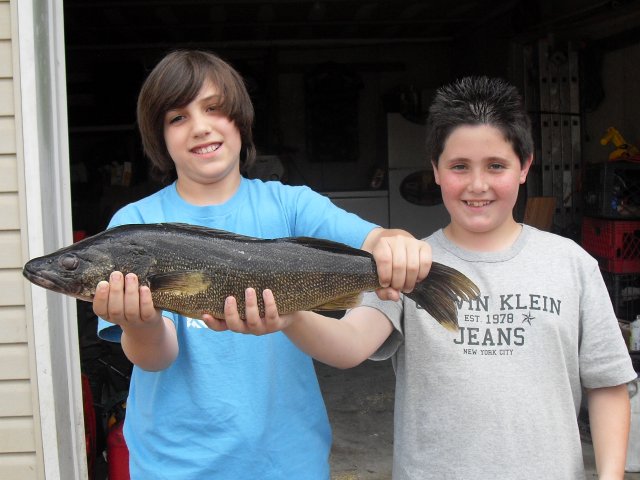 This Walleye was caught 5-7-09...it weighed in at 5lbs and is 23 1/2 inches.
Caught by Tyler on the left, with some help from his friend Joe on the right!
It is Tyler's first walleye, nice job guys!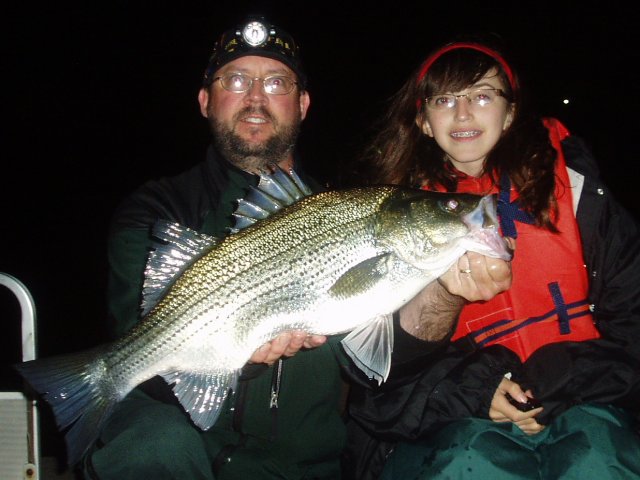 A happy camper with her striper 5/1/09.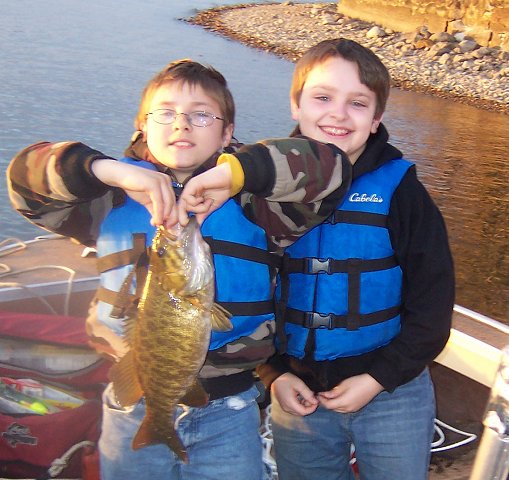 The Stiscia's with a nice smallmouth bass they CPR'd.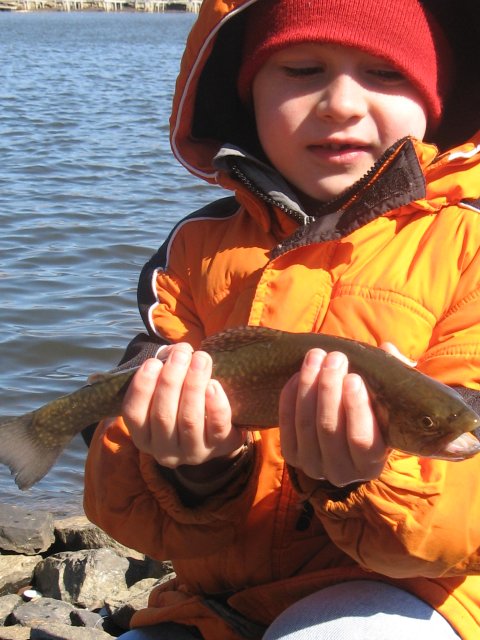 Anthony D'Alauro with his trout 4/13/09.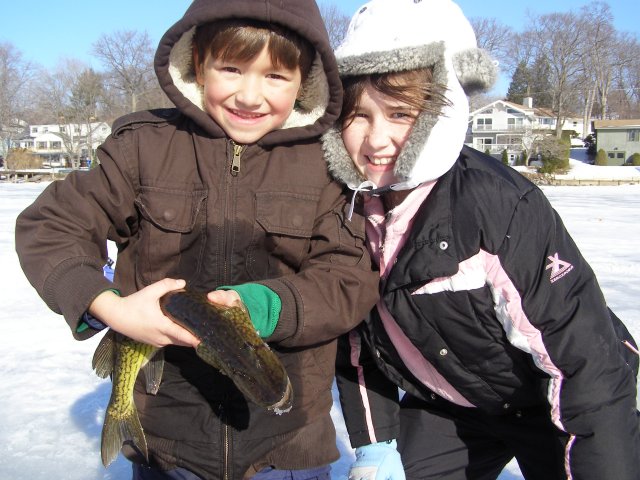 Travis and Taylor Coughlin with a 26" 3lbs 10oz chain pickerel.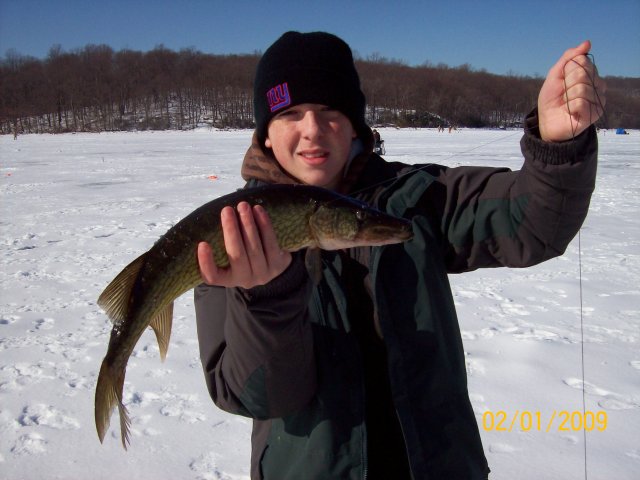 Mike Pellegrino with pickerel 2/1/9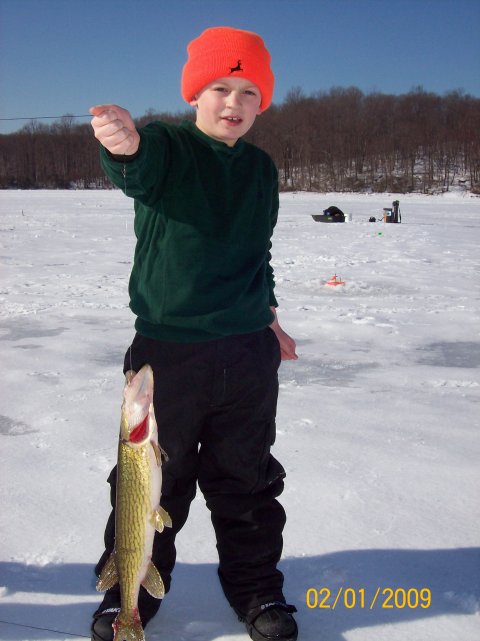 Mark Cusick with pickerel and grandpa Pete 2/1/9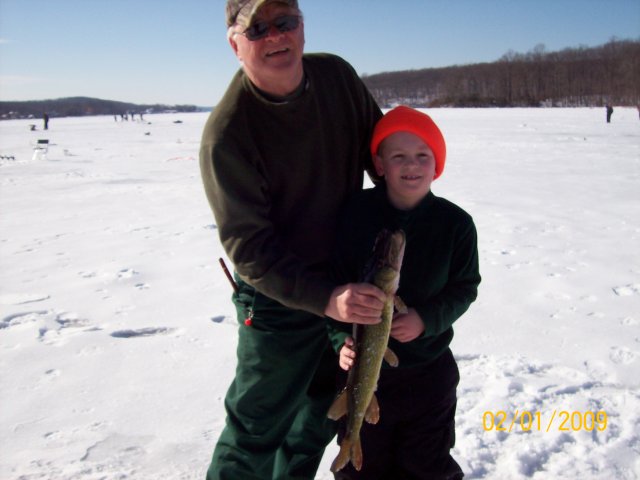 Anthony D'Alauro's first day ice fishing.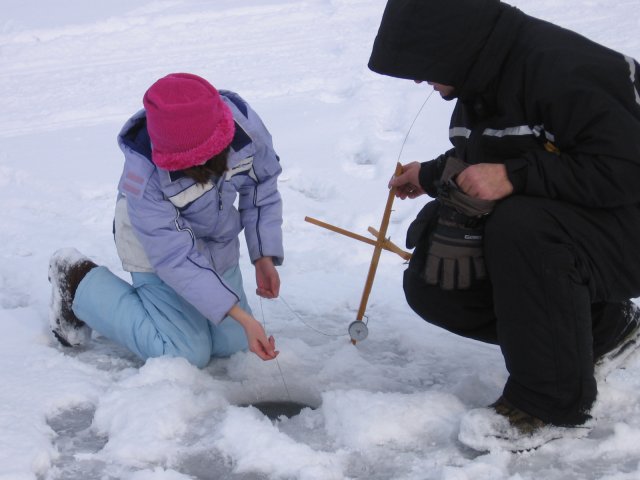 TIP-UP !!! (click for video)
CLICK HERE FOR MORE KID'S CORNER