Views On The Lake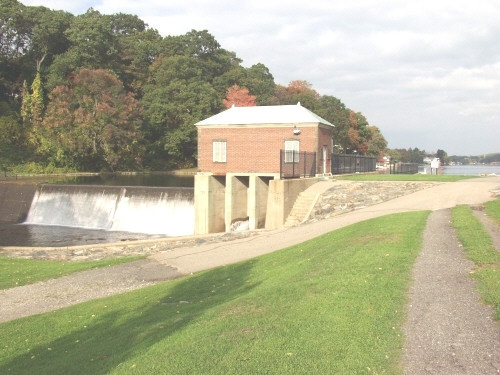 A view of the dam at Hopatcong State Park on 10/17/02.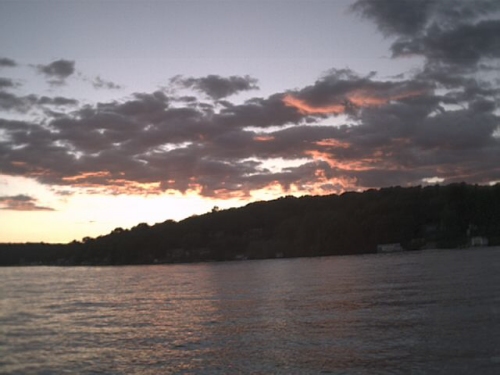 Sunset over River Styx and Elba from mid-lake 8/8/02.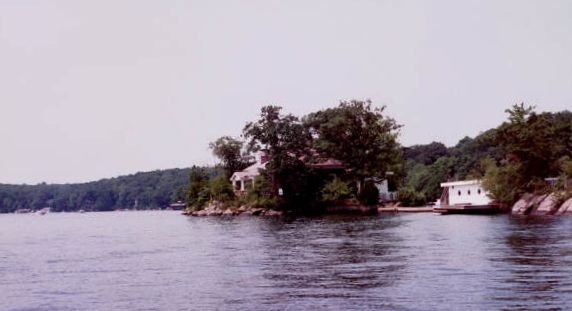 Sister Island near mouth of Byram Bay.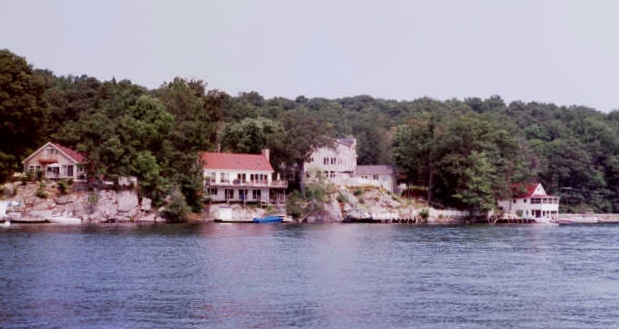 Shot of shoreline from boat near Sister Island.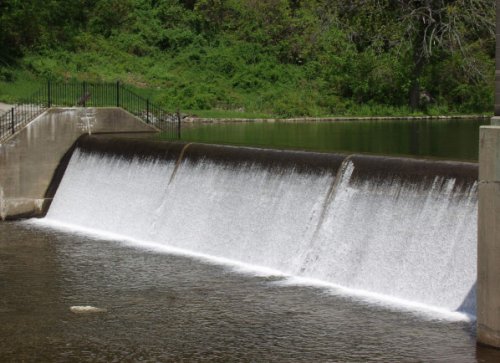 The dam at Hopatcong State Park shows signs of relief from the drought on 5/14/02.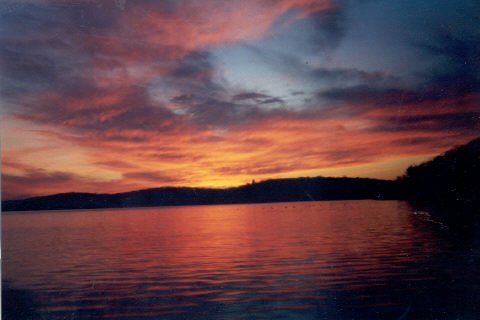 Carl Platvoet's sunset photo 12/01.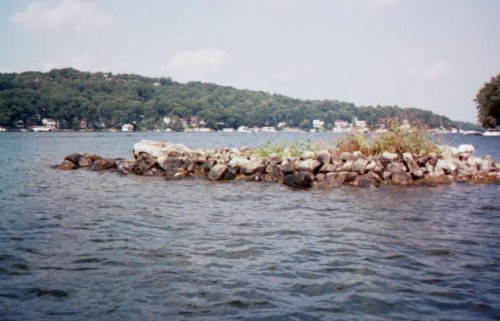 Bedbug Island just off Bertrand Island, Mt. Arlington.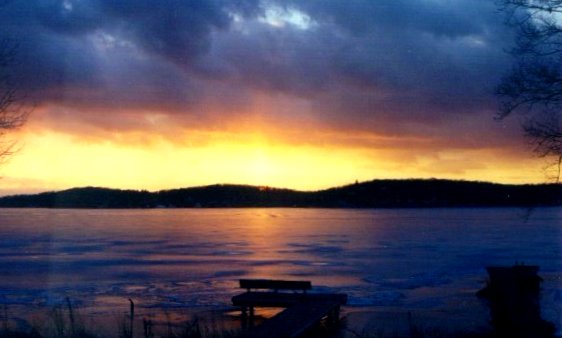 Winter sunset from Lake Rd.,Lake Hopactong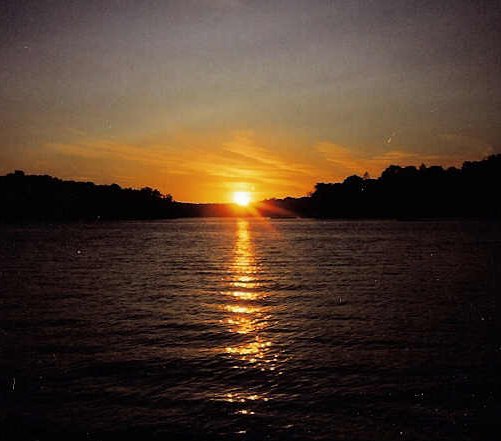 Sun setting between Halsey Island and Prospect Point. Taken from the Dock at East Shores Estates by Loretta.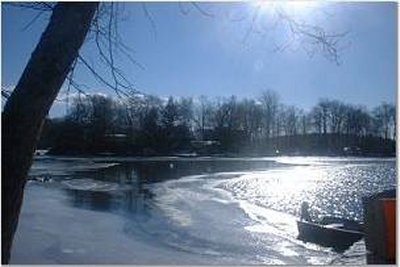 View of ferry path to Raccoon Island.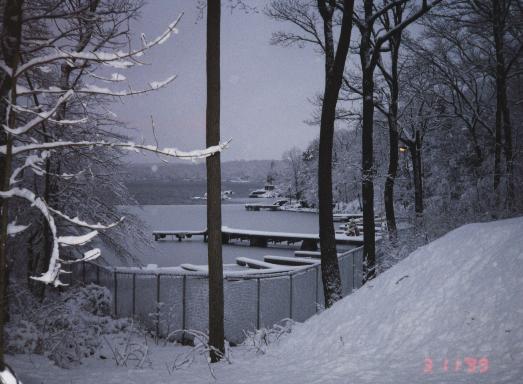 A winter view from Wildwood Shores.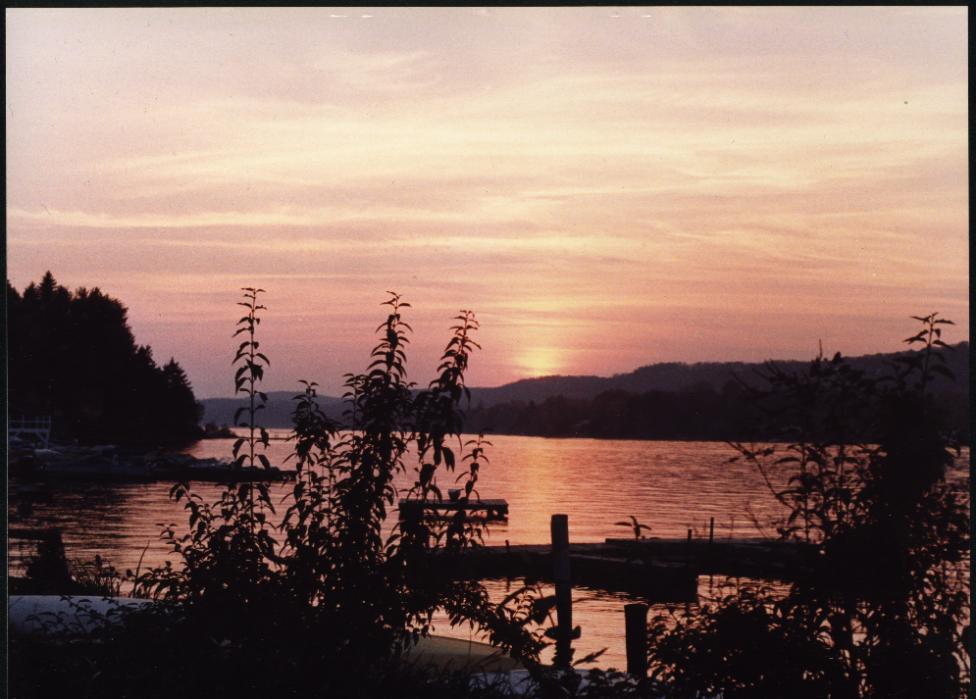 This view is from the Wildwood Shores section of Lake Hopatcong.
If you have a nice shot of Lake Hopatcong, and would like to see it on the web,
e-mail them to webguy@kneedeepclub.org.