The Knee Deep Club's
Catch Corner 2016
If you are a member and would like to have your photos posted, e-mail them to Webguy as an attachment.
All pictures posted on this page are of fish caught from Lake Hopatcong.

Chris Pereira with some walleye contest fish.


Arty Huttemeyer with some walleye contest fish.


Chuck Wilson with a 27" Walleye, one of four landed while fishing with his dad on 5/2.

Ed Mackin with his 8lb 3oz Walleye on 5/5/16

Ed Mackin with his 6lb 9oz Walleye on 5/2/16

Ed Mackin with his 7lb 12oz Hybrid Striper on 4/27/16

Jim Salerno - 3 Lb 1 Oz Pickerel 4/30/16.

David Coppola with rainbow trout 4/30/16.

Tony Farina 4/24/16

Arty Huttemeyer and Chris Pereira 4/16/16


Alan Tuorinsky caught this 28" 12lb 9oz Brown Trout off the Mount Arlington pier.

Will Rowe 3/26/16.
Our Very own March Madness with Chris Mackin aka "Chris Dance"


Greg Birrer with his 12.5 inch mama perch and Doug Enslen with his bass 2/20/16.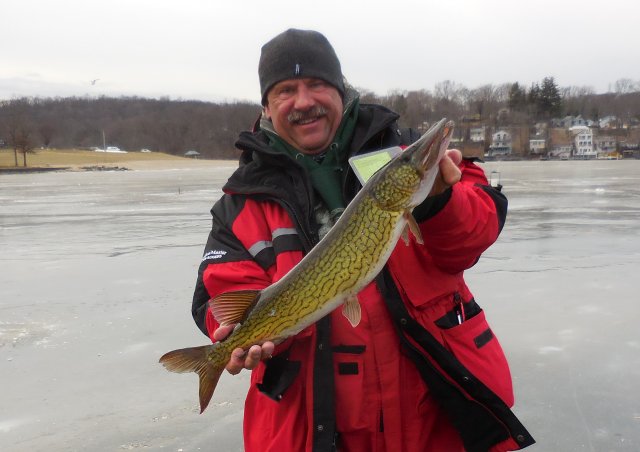 Peter Rathjens with his 25-1/2" pickerel and 14" crappie 2/19/16.


4lb 13oz chain pickerel