Due in great part to the Knee Deep Club's SAVE THE LAKE CAMPAIGN the State of New Jersey has formed the Lake Hopatcong Commission located on Lakeside Blvd. in Landing and can be reached at 973-601-1070.
"The Legislature therefore determines that it is in the public interest to create a commission composed of both local and State officials and representatives to oversee and safeguard Lake Hopatcong as a natural, scenic, and recreational resource to ensure that the lake may be enjoyed to the fullest possible measure by citizens of, and visitors to, the State both now and in the future."
We look forward to watching their progress in addressing the needs of Lake Hopatcong. (11/20/01)
---
Here are some photos from the ribbon cutting ceremony at the state park on 6/22/02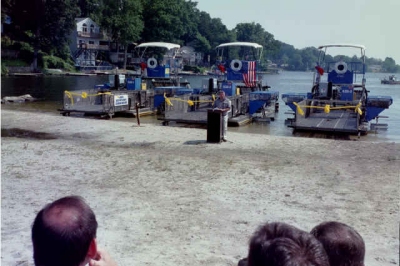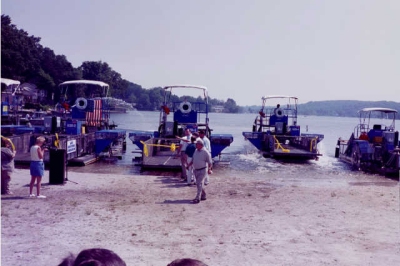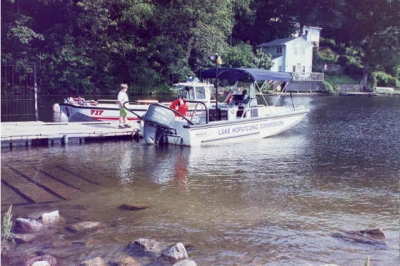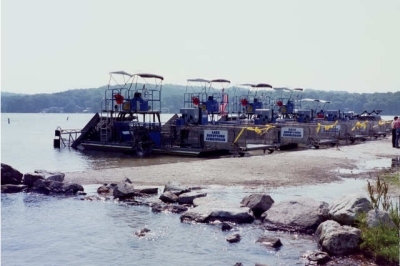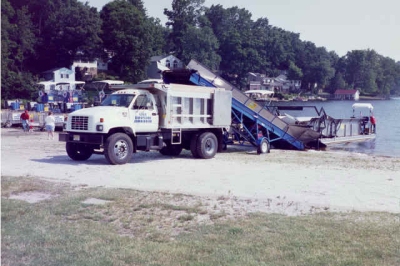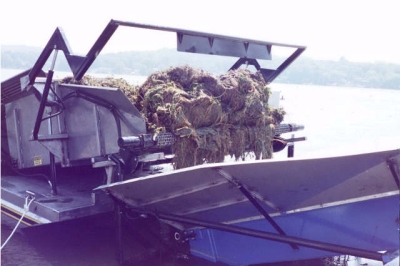 ---
Great News, Great News, Great News, Great News. Well folks, it looks like all of our efforts have finally paid off. I was just informed that the Governor has signed our bill into law as is, meaning with full funding!!!! I want to commend all of you that helped move this along. This truly was a real grassroots effort. I also want to thank all of the other Knee Deep Club Conservation Committee members who worked so hard on the SAVE THE LAKE: 2000 campaign with me. They include Dan McCarthy, Lou Tarascio, Joe Tekula and Bill Wiedeman, GREAT JOB guys. Also who could forget Webguy (AKA Jim Archambault) our own personal mail delivery service. Believe me it was effective. The main guy we absolutely all should be reaching out to thank is State Senator Anthony Bucco. He's the guy that pushed this through for us and deserves our thanks. He made the calls, asked for favors and twisted arms. What ever it took he made it happen each step of the way. Other political types that I would like to personally thank include State Senators Robert Littell and Donald DeFrancesco, Assemblymen Richard Bagger and Guy Gregg and US Congressman Rodney Frelinghuysen who were all very helpful with this effort. A job well done by everyone. Remember that this is not the end but just the beginning of a truly EXCITING FUTURE for Lake Hopatcong. Lets go fishing now. Tim Clancy
How You Can Help!
SAVE THE LAKE:2000 PETITION
Print it out and get support!
Who Supports Save The Lake 2000?
The Knee Deep Club Launches New Campaign-
Re-Activates Conservation Committee
The Weed Problem: Harvesting vs. Chemical Treatment
PLEASE LEND YOUR SUPPORT!
CLICK HERE FOR HOME